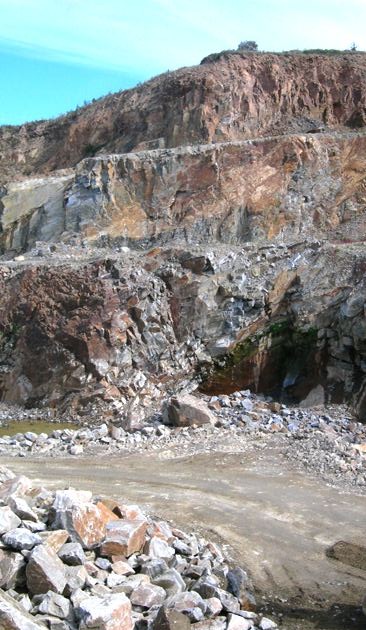 Mine gneiss Pomianow – is located in Upper Pomianow near Kamenetz Ząbkowicki and Paczków in Lower Silesia.
Mining and manufacturing are conducted on a bed Pomianow 3 km away from the railway siding.
Slag Recycling Company acquired the mine gneiss Pomianow 17 December 2010 . Ultimately, there will be produced 2 million tonnes of aggregates per year, including: fractions substructures road grit to mix asphalt and concrete, crushed on railroad ballast stone Tailings and stones for rock gardens.
Gneiss by its composition and mineral- has excellent strength and high capacity factor (well over 120%) , making it an excellent material for road construction all category.
The low bulk density as compared to the stone aggregates with other natural deposits gives great economic benefit to transport the aggregate.
Gneiss is a rock of exceptional decorative , beautifully presented in rock gardens, as well as ideal for ponds. Particularly popular with our customers enjoy plate gneiss , ideal for a lining fences, walls, stairs and terraces.