Mixture of ash and cinders
Mixture of ash and cinders is an incidental combustion product of the hard bituminous coal about the grey colour. A low bulk density is characterizing her (after thickening with c 1.2 Mg/m3) thanks to that is an excellent material for construction of embankments on account of great frugalities towards natural aggregates (about c 25-30 %).
Blend has IBDIM technical approval No. AT/2006-03-2109 edition II and Hygienic PZH seal of approval. Conducted examinations showed in the GDDKiA Laboratory, IBDiM and UR, that blend popiołowo – speedway "Slag Recycling" is meeting requirements of the norm PN-S 02205:1998 "Car roads. Earthwork. Requirements and examinations".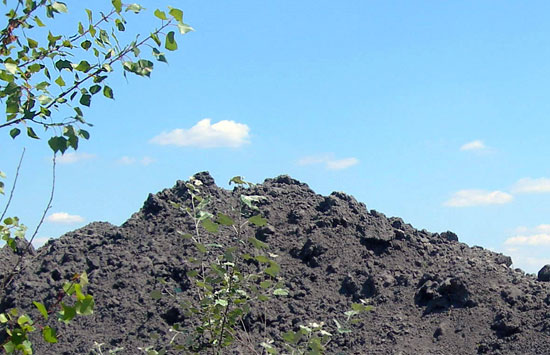 Virtues
UPS is light material, with the small grain (the size of grains of ash isn't crossing 0.5 mm but cinder of the c 20 mm)
Bulk density (appropriate) is taking out about 2,2 g/cm3.
Bulk density:
in the loose state – 0,650 Mg/m3,
by the condensation – 1,215 Mg/m3.
Natural concentration of radio-elements: f2 = 106,1 Bq/kg, at acceptable setting < 200 Bq/kg.
Application
Without stabilization additions to raising substrata of embankments below the depth of freezing under the condition of separating them from water or of applying in dry places,
To upper layers of embankments in the zone of freezing and tops of improved base or for the fundamental building the foundations with the addition of cement or lime to 6 %,
To road bases of base for ways about the slight move and to upper layers improved with the addition of lime to 3 %,
As powder for the construction oporowych and of embankments made in the technology of land fitted out in combination with e.g. geotextile
As improving additions to preparing blends ash-soil.